2019 Cloud Webinar Series: HCM Cloud Day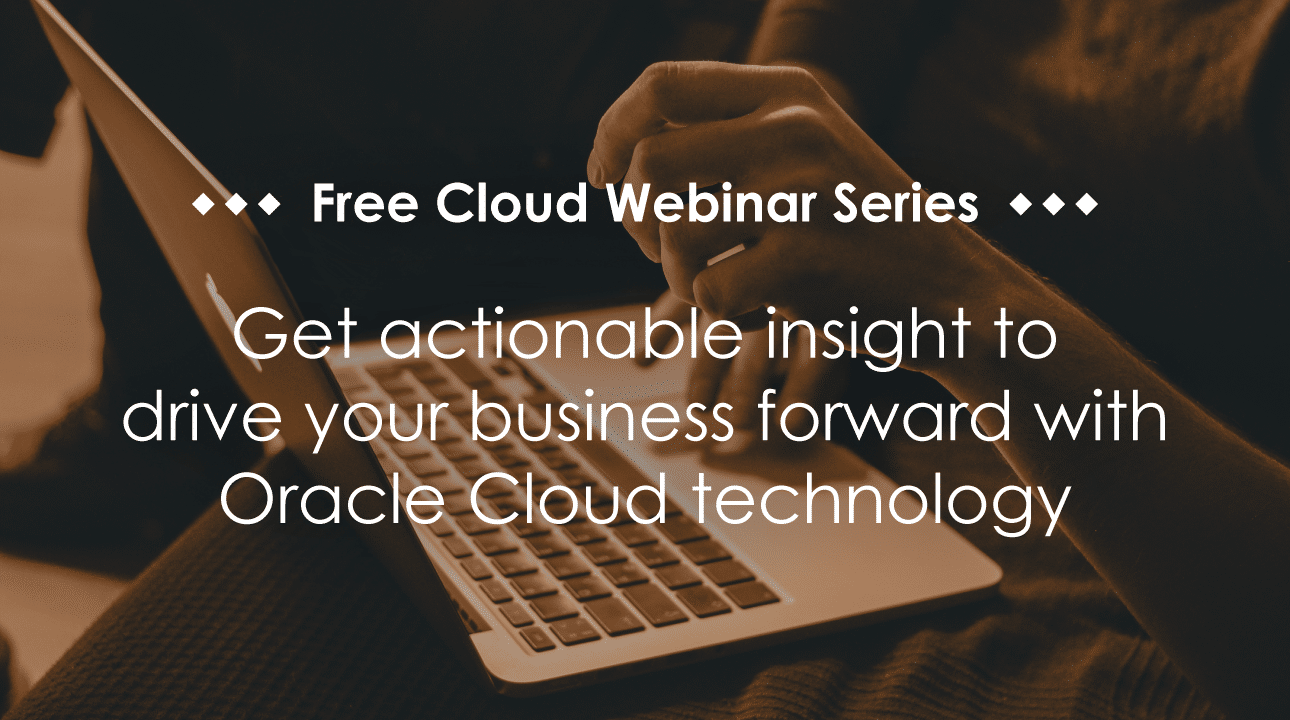 Navigating the Cloud journey can be daunting. Regardless of where you are in your Cloud journey, seize the opportunity to learn from peers, catch up on the latest hot topics surrounding Cloud technology and walk away with actionable insight to help you drive your business forward with Oracle Cloud technology. Our 2019 Cloud Webinar Series can help you do exactly that. This series will feature free, online education about Oracle ERP Cloud, Oracle EPM Cloud, Oracle HCM Cloud, and Oracle SCM Cloud. Join us tomorrow for part three – HCM Cloud Day!
Check out the HCM Cloud Day agenda below and click "Register Now" to register for the sessions today. Sign up for as many as you want! You will be emailed calendar invites with the link to join after you register.
Note: Times are reflected in the Eastern (EDT) time zone.
2:00 PM – 3:00 PM
Case Studies: Transformation from File-Based Integrations to REST/ATOM and SOAP Based Integrations
Presented by Lakshmi Akkena and Sasanka Thavva, NSF International
NSF International is an independent organization with employees in over 30 countries. This session is to provide our integration approach during the initial implementation of HCM Cloud applications over 26 countries. Over time, what were the problems we faced with file-based integrations and how did we re-implemented the integrations using SOAP, REST/ATOM web services? In this session, you will learn several integration mechanisms with SaaS applications and get insights on using Oracle Integration Cloud vs Custom Integration Solutions.
3:30 PM – 4:30 PM
Getting the Most from Your HCM Cloud Solution
Presented by John Cafolla and Floyd Teter, Oracle
So, you've made it, you've moved to the Oracle HCM Cloud and left your legacy applications in the dust! Now is the time to refine your implementation to achieve even more business value for your organization. Join us to ask your questions and get some valuable tips on living in the cloud and getting the most out of your HCM Cloud Solution.
Additional Resources
For more sessions from our 2019 Cloud Webinar Series, check out the other sessions that we have coming up:
SCM Cloud Day: September 10
Oracle Cloud Infrastructure Day: October 15
Platform as a Service Day: October 16
Autonomous Database Day: October 17
For more Oracle HCM Cloud resources, case studies, best practices, etc., check out Quest's Oracle HCM Cloud Content Center. There are resources and training available for all aspects of HCM Cloud, including payroll, analytics, recruiting, and more!
COLLABORATE 20 will take place April 19-23, 2020 at the Mandala Bay Resort and Casino in Las Vegas, NV! Call for Presentation is now open. Don't miss your chance to share your stories, insights, and advice with the Quest Oracle Community! Submit an abstract by October 11, 2019, to be considered to be a speaker at the conference.