Cloud Webinar Series 2019: EPM Cloud Day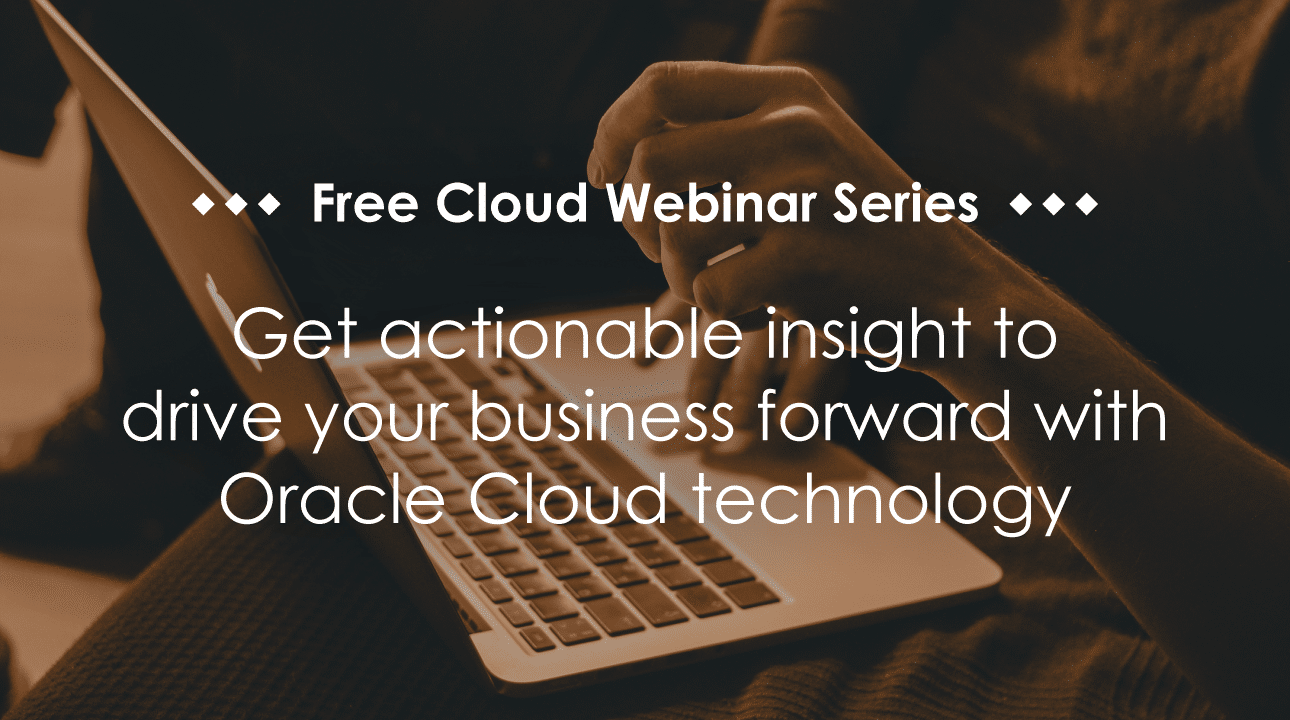 Navigating the Cloud journey can be daunting. Regardless of where you are in your Cloud journey, seize the opportunity to learn from peers, catch up on the latest hot topics surrounding Cloud technology and walk away with actionable insight to help you drive your business forward with Oracle Cloud technology. Our 2019 Cloud Webinar Series can help you do exactly that. This series will feature free, online education about Oracle ERP Cloud, Oracle EPM Cloud, Oracle HCM Cloud, and Oracle SCM Cloud. Join us tomorrow for part two – EPM Cloud Day!
Check out the EPM Cloud Day agenda below and click "Register Now" to register for the sessions today. Sign up for as many as you want! You will be emailed calendar invites with the link to join after you register.
Note: Times are reflected in the Eastern (EDT) time zone.
Presented by James Walsh and Jim Record, King County
This presentation is a case study on how we approached, developed, and delivered the training support to our 120 new Cloud users. Adults learn through a variety of means, written and visual presentation, hands-on practice, and reinforcement through follow-up working labs. Whether you are moving from on-premise to Cloud or are totally new to Hyperion, this case study will provide the basic groundwork to a solid training program.
Disclaimer: No professional trainers were involved in this training.
Presented by Joyce Hanson, Oshkosh Corporation
Let's implement single sign on for Enterprise Performance Management cloud, the security group will love it, the directions are easily found online. This should be quick. Should, horrible word. Let me unravel the mystery around implementation of single sign on with Enterprise Performance Management cloud. There were a lot of surprises and a few headaches. It can be done and hopefully, this will make it less painful for you.
Presented by Al Marciante, Oracle
This session explores in detail the overall strategy and solution delivery roadmap for Oracle EPM Cloud and Oracle Hyperion EPM on-premises. The discussion covers all areas of EPM functionality including planning and budgeting, profitability and cost management, financial consolidation, financial close, external and internal reporting, and master data management.
Presented by Michelle Haynes, Translational Genomics Research Institute
We will go over implementing Enterprise Planning and Budgeting Cloud Service (EPBCS) with Oracle EBS on-premise. This will include setup and information on all frameworks within EPBCS and how they are utilized at Translational Genomics Research Institute (TGen). Frameworks included are Financial Statement Planning, Workforce Planning, Capital Asset Planning, Project Financial Planning, and Strategic Modeling. We will also cover why TGen selected EPBCS over PBCS.
Additional Cloud Webinars
For more sessions from our 2019 Cloud Webinar Series, check out the other sessions that we have coming up:
HCM Cloud Day: August 27, 2019
SCM Cloud Day: September 10, 2019
Oracle Cloud Infrastructure Day: October 15, 2019
Platform as a Service Day: October 16, 2019
Autonomous Database Day: October 17, 2019