Oracle JD Edwards and PeopleSoft at CloudWorld: Top 4 Ways to Learn
Posted by Quest Customer Learning Team

Last updated 4/27/23
Oracle CloudWorld—a global conference bringing together applications and infrastructure customers, partners, and developers—is coming to Las Vegas from September 18-21, 2023. No matter where you are in your journey to the cloud, at CloudWorld you'll find education, inspiration, and community to support your goals.
We know that Oracle JD Edwards and PeopleSoft customers have unique requirements for their workloads. Whether you're looking for solutions that enable you to easily scale during times of peak demand such as college registration periods or end of month reporting, to enhance digital experiences for your internal and external users, to improve operational efficiencies or significantly reduce TCO – we're excited to share strategies with you at CloudWorld across a variety of learning formats.
This is your opportunity to see how Oracle Cloud Infrastructure (OCI) can help you to achieve more with your existing JD Edwards and PeopleSoft investments and explore services like application integration that connect any on-premises, SaaS, or custom applications, automate end-to-end processes like request to receipt or recruit to onboard, and ultimately accelerate business process innovation. Looking for a pathway to SaaS? CloudWorld is the place to learn why Oracle Fusion Cloud Applications – built and run on OCI – are trusted by more than 30,000 organizations to improve their customer engagements, increase business agility, and react to change faster than ever before.
Let's dig into the top four ways for JD Edwards and PeopleSoft customers to get the most out of this year's event, and highlight just a few of the many sessions planned:
Customer testimonials
Get first-hand accounts from organizations that have already modernized their JD Edwards and PeopleSoft applications with Oracle Cloud. Dive into sessions delivered by your peers across a diverse range of use cases, such as accounts receivable with FedEx, robotic process automation with Circle K, and more.
You'll also hear from Albertsons, a $70 billion grocery giant who, after going public in 2020 and seeing a huge burst in sales during the coronavirus pandemic, needed a fast and cost-effective way to scale its HR operations for the company's nearly 300,000 employees. Today, Albertsons runs its core HR and absence management applications in Oracle HCM Cloud and runs its PeopleSoft Payroll application on OCI. Since migrating the formerly on-premises PeopleSoft deployment, they've cut the time it takes to run weekly payroll jobs in half.
More customer testimonials to explore:
Guidance from product experts
Oracle leadership and technology partners will be showcasing the latest Oracle Cloud innovations and will provide advanced best practices, training, and insights for delivering more value from your JD Edwards or PeopleSoft investment.
During Build Your Business Case to Migrate from On-Premises to Cloud ERP we'll review Oracle programs that can finance your migration project and assign value to your current on-premises software licenses, which can help bolster your business case. Oracle product experts will provide foundational knowledge for every current customer of Oracle PeopleSoft, JD Edwards, E-Business Suite and Hyperion who is planning a hybrid or complete cloud application or infrastructure project.
More guidance from product experts to explore:
Hands on labs
Experience Oracle Cloud solutions for yourself and apply what you've learned with guided, hands-on labs across a variety of use cases. For example, perhaps you're curious about bringing new life to your JD Edwards or PeopleSoft applications with conversational experiences through text, chat, and voice interfaces? During Modernize and Enhance Legacy Applications with Digital Assistants you'll learn how to construct digital assistants from scratch and get familiarized with Oracle Database Appliance terminologies such as skill, intent, entity, dialog flow, channels, and components.
More hands on labs to explore:
Birds of a feather sessions
Discuss all things cloud with your peers. These moderated roundtables will provide an opportunity to deliberate cloud strategies, challenges, and solutions with other JD Edwards and PeopleSoft users.
Oracle's JD Edwards on OCI is a key pillar of Avon Cosmetics' strategy to drive revenue and margin growth. During Avon Cosmetics: Accelerating Revenue and Margin Growth you'll learn how OCI gives Avon required performance levels and scalability. Hear how it also continually checks for vulnerabilities (crest/check accredited) and guarantees robust security thanks to the latest technology (data encryption at rest and in transit, zero-trust network, and AI posture checks such as for unusual activity).
More birds of a feather sessions to explore:
Register for CloudWorld today — With dozens of role-based and product-specific content areas – from application migration to modern app development – you'll level up your skills and help your team accelerate cloud adoption.
---
About the Author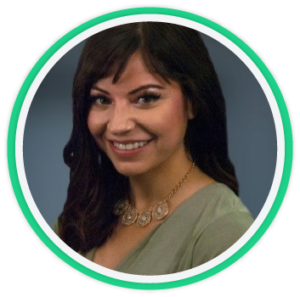 Jenna Wright
Product Marketing Manager, Oracle
As Product Marketing Manager, Jenna is focused on driving awareness of enterprise application solutions that will help customers evolve their business on Oracle Cloud.