Quest PeopleSoft Member Highlights - February 2022
Posted by Luke Hodges

Last updated 2/01/22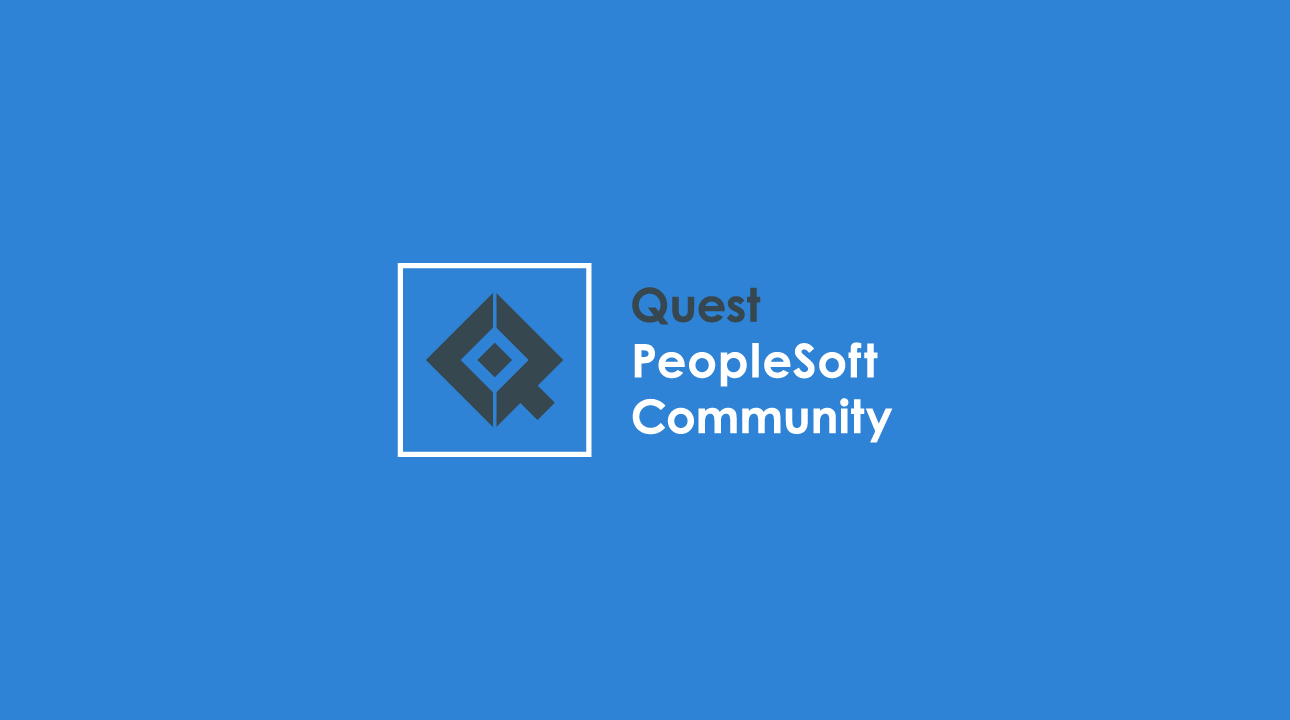 Happy February to all our Quest members! Below is some key information about your membership.
Join us for an overview of our latest Learning Series Stairway to Cloud
This series is for IT and Business Leaders who would like some assistance in structuring their approach to moving their applications, especially ERPs, to the cloud. Hear from an enterprise applications expert who sees the world through a customer's eyes and can help you sift through the sometimes cloudy advice out there.
Presented by Sue Shaw. Sue was an IT Director at a variety of large utility and energy companies and has spent over 30 years as a customer implementing and managing enterprise applications such as ERPs, Asset Mgmt Systems and CRMs. She started in the ERP world with SAP and JD Edwards and more recently is working in the cloud with NetSuite and Oracle Fusion. Sue believes that ERPs are the backbone of any company but rarely get the attention that they deserve.
More information can be found here.
Save the dates: 
PeopleSoft Week – March 7 – 11
BLUEPRINT 4D – June 6 – 9, MGM Grand, Las Vegas, NV

BLUEPRINT 4D is a replacement for the COLLABORATE event. COLLABORATE has been discontinued following the dissolution of the user group partnership that supported the event.
BLUEPRINT 4D is a brand new event presented by the Quest Oracle Community. It includes an agenda and programming identical to that offered in the Quest and IOUG Forums at COLLABORATE for the PeopleSoft, JD Edwards, Cloud apps and Database & Technology communities.
Interested in how BLUEPRINT 4D differs from RECONNECT/INFOCUS? Click here.

Quest's calendar of events, including conferences & digital events, webinars, SIG and regional meetings, workshops, etc. can be found here.
Welcome to the new Quest Oracle Community members that joined in January! 
Hewlett Packard Enterprise
Majestic Realty Company
Robert W. Baird & Company, Inc.
SpecialtyCare
US Senate
Waukesha-Pearce Industries
Oracle Apps Unlimited Team
Are you looking for assistance or needing additional product information, roadmaps or additional license needs for your JD Edwards or PeopleSoft software? There is an Oracle Team created specifically to help you that is dedicated to supporting on-premise customers. Contact Nathalie Beaine ([email protected]) with the Oracle Apps Unlimited team for additional information.
Maximize the Quest Website – Links to tips
2022 Membership/Event Bundles for PeopleSoft and JD Edwards
Members asked if they could make a single purchase for annual membership and event registrations. In response, we created the 2022 Bundle, which includes:

One corporate membership
Two individual registrations for BLUEPRINT 4D in Las Vegas (June 2022)
One corporate pass for the PeopleSoft RECONNECT or JD Edwards INFOCUS digital conference (October 2022)

With the 2022 Bundle, you'll pay just $5,450. That's an extra 10% off our already low member pricing and $2,300 off non-member rates.
You can find more information and purchase here.
Please don't hesitate to reach out to any of us on the Community Engagement team at [email protected] if you need help around your Quest membership.