Quest PeopleSoft Member Highlights - October 2021
Posted by Luke Hodges

Last updated 10/14/21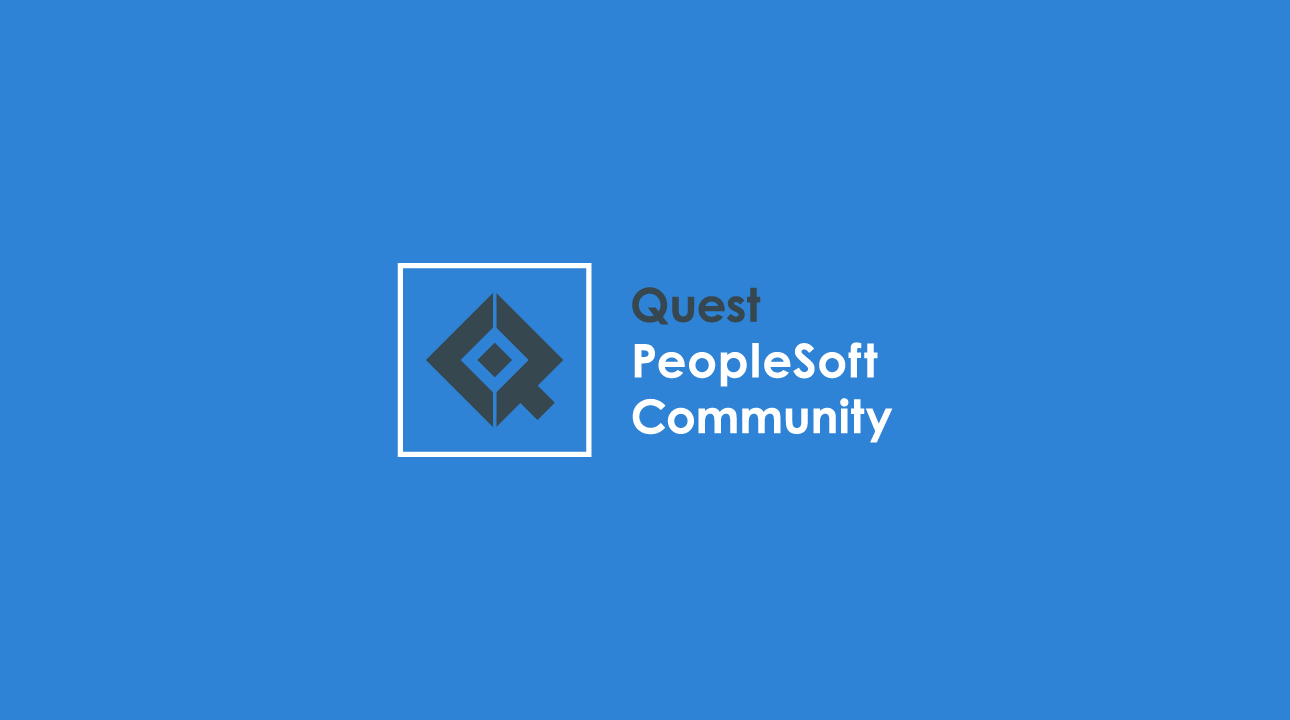 Happy October to all our Quest members! Below is some key information about your membership.
2022 Membership/Event Bundles for PeopleSoft
We asked how we could improve your Quest member experience. You said it would be a big help if you could make a single purchase for annual membership and event registrations.
In response, we created the 2022 Bundle, which includes:

One corporate membership;
Two individual registrations for BLUEPRINT 4D in Las Vegas (June 2022); and
One corporate pass for the PeopleSoft RECONNECT digital conference (October 2022).
With the 2022 Bundle, you'll pay just $4,995. That's an extra 15% off our already low member pricing and $2700 off non-member rates.
You can find more information and purchase here.
Membership rates increase in January
Renew now to lock in 2021 membership rates, preserve your unlimited access to the Quest Community and enjoy the biggest event savings!
Not time for you or your company to renew? No problem. We can still lock you into 12 additional months at the lowest rate. Please contact us at

[email protected]

for more information or to lock in the savings.
Save the dates: 
PeopleSoft RECONNECT Dive Deep – October 4 – 7
Quest Experience Week (QXW) – December 6 – 9
We have special member pricing for these virtual conferences, including:

Member discounts for individual registrations
Member discounts for corporate passes (anyone from your company can attend)

Quest's calendar of events, including conferences & digital events, webinars, SIG and regional meetings, workshops, etc. can be found here.
Welcome to all the new Quest Oracle Community members that joined in September! 
Air Canada
Australian National University
DXC Technology
Go-Live Advisor
iQor After-Market Services
San Diego County Office of Education
The University of Texas at Dallas
Westlake Hardware
Wyborowa
Oracle Apps Unlimited Team
Are you looking for assistance or needing additional product information, roadmaps or additional license needs for your JD Edwards or PeopleSoft software? There is an Oracle Team created specifically to help you that is dedicated to supporting on-premise customers. Contact Nathalie Beaine ([email protected]) with the Oracle Apps Unlimited team for additional information.
Maximize the Quest Website – Links to tips
Please don't hesitate to reach out to any of us on the Community Engagement team at [email protected] if you need help around your Quest membership.