Quest PeopleSoft Member Highlights - September 2021
Posted by Luke Hodges

Last updated 5/18/23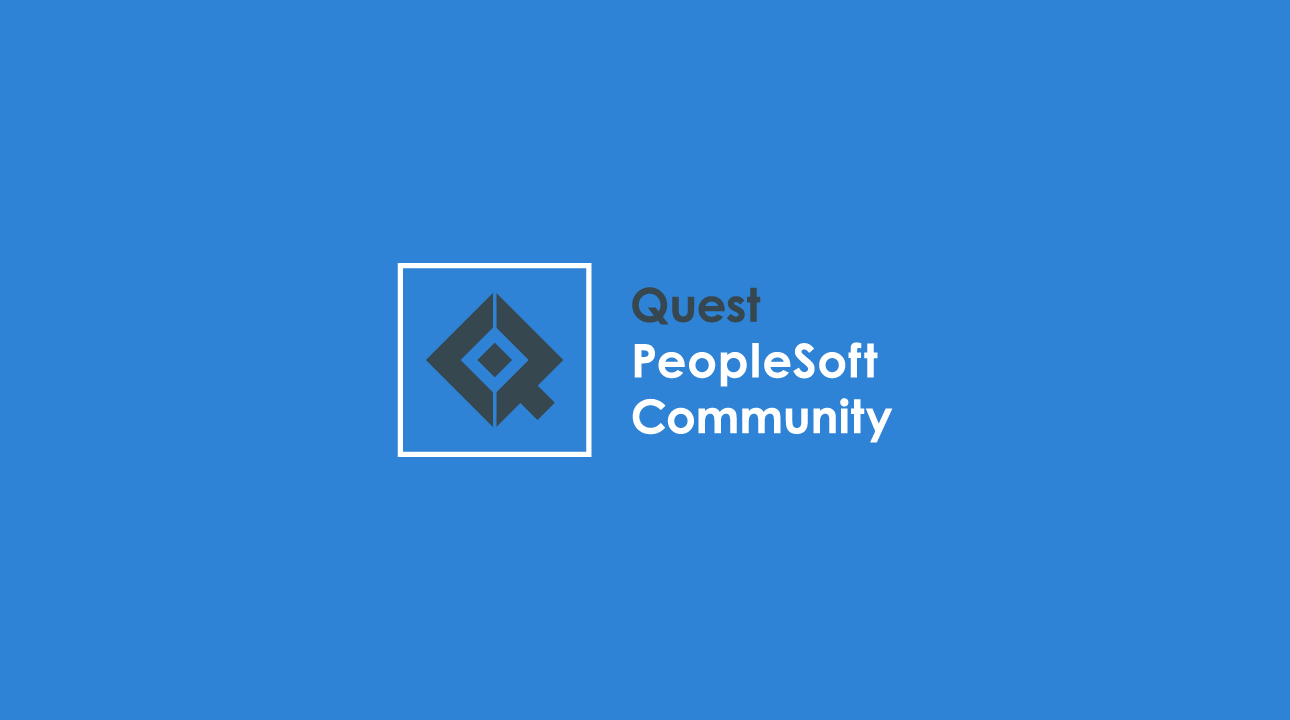 Happy September to all our Quest members! Below is some key information around your membership.
Please join us for the 2021 Quest Meeting of the Members!
Hear from community-favorite George Danner – "Where do we stand with automation and AI in a post-COVID world?"
Get the scoop on 2022! Get details on programming, member benefits and events, including Blueprint4D in June, so you can start planning and budgeting for the year ahead.
Help us celebrate those volunteers receiving the Distinguished Service Awards.
The membership has voted… Get the 2022 Board of Director election results and join us in welcoming some new faces to the Quest leadership.
Register here.
Build a Cohesive Team: Getting Started – Training by Chris Laping with special pricing for Quest members
Tuesday, October 5
12:00 – 1:30 pm ET
90 minutes of guided development to strengthen your leadership skills and capabilities.
Part 1: Smart vs. Healthy. Discover a powerful filter for understanding why some teams succeed and others don't.
Part 2: Working Genius vs. Working Frustration. Explore the Six Types of Working Genius and how it helps teams immediately level up!
Part 3: Working Genius vs. Job Descriptions. Challenge traditional thinking about org charts and job descriptions and discover how to make adjustments that increase your team's work satisfaction, level of effectiveness, and likelihood of sustainable success.
Part 4: Activating vs. Processing. Create a simple action-plan to get started on building a cohesive team!
This class is typically offered at $129. Quest members will be given a special discounted rate of $75.  Click here for more information.
Membership rates increase in January
Renew now to lock in 2021 membership rates, preserve your unlimited access to the Quest Community and enjoy the biggest event savings! More information coming this month.
 Members that joined in September! 
Baxter
Cherokee Nation Businesses
Connecticut Office of The State Comptroller
County of San Joaquin
Dutch Valley Foods
Fenner Precision Polymers
Harris County Universal Services
Rexquist Group, Inc.
State of Minnesota
Oracle Apps Unlimited Team
Are you looking for assistance or needing additional product information, roadmaps or additional license needs for your JD Edwards or PeopleSoft software? There is an Oracle Team created specifically to help you that is dedicated to supporting on-premise customers. Contact Nathalie Beaine ([email protected]) with the Oracle Apps Unlimited team for additional information.
Maximize the Quest Website – Links to tips
Please don't hesitate to reach out to any of us on the Community Engagement team at [email protected] if you need help around your Quest membership.