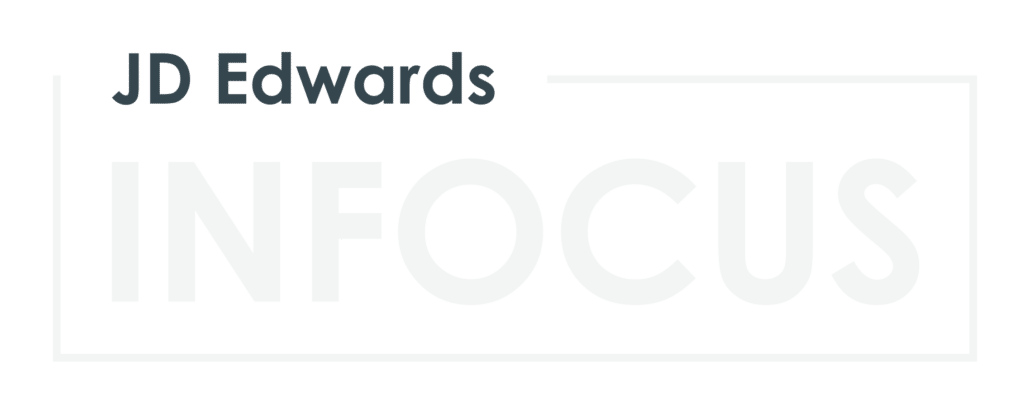 August 20 - August 22, 2019
Sheraton Downtown Denver
Denver, Colorado
Networking at INFOCUS 19
JD Edwards INFOCUS is a great place to connect with JD Edwards experts from your industry or others using the same products. You can benchmark your strategy with others, learn new tips & tricks, hear about lessons learned and ask all the questions you want with users just like you!
SIGs & Roundtables
INFOCUS provides numerous networking opportunities to connect with users across modules and industries. Attendees can discuss, network and share best practices with others in the community with similar product interests. The community can discover solutions to product challenges and get answers to questions relevant to them.
Kickoff Networking Sessions
Attendees will meet others who share common products and industries. Users can explore the opportunities offered throughout the week to help them maximize their conference experience.
Networking Lunches
A portion of tables during lunch will be designated for networking to help connect similar attendees.
Speed Networking
New to INFOCUS! Quest customer attendees will have the opportunity to participate in a 75-minute Speed Networking session which enhances the traditional value of face-to-face networking by utilizing an advanced matching software. Participants will complete a 2-3-minute survey a few weeks before the conference and then will receive a customized scheduled of meetings with their highest compatible matches.
Welcome Reception
Attendees will mix and mingle with their JD Edwards peers and exhibitors on Monday night! Enjoy some drinks and hors d'oeuvres while exploring everything the Exhibitor Showcase has to offer.
Exhibitor Showcase
The Exhibitor Showcase offers the opportunity to discover cutting-edge solutions, ideas and products. Attendees learn, analyze and compare the products and services that help them and their organizations solve business challenges.