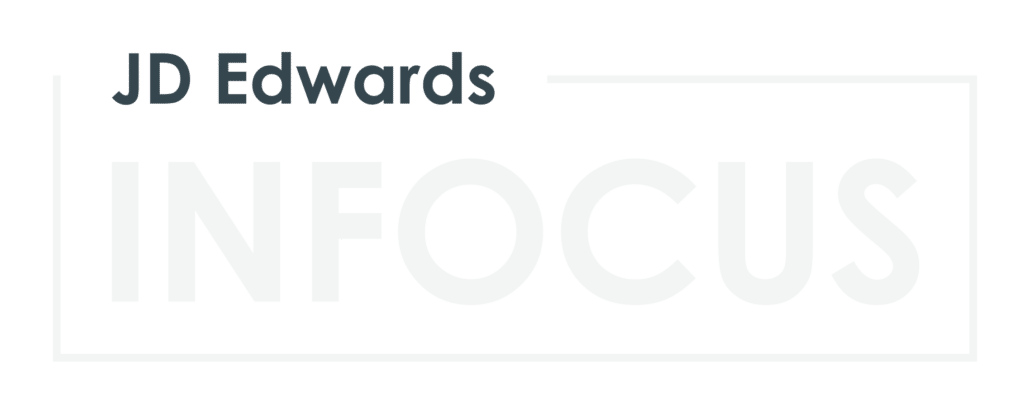 October 19 - October 22, 2020
The deep-dive virtual conference exclusively for JD Edwards users.
A message to the Quest Community
Prioritizing the health and safety of our JD Edwards community, INFOCUS will not take place in Denver this August. The in-person event is going digital with a virtual conference taking place October 19 – 22. Same great people, same great content, same great JD Edwards event – now online!
Registration will open shortly. We're excited to stay connected with you digitally and look forward to reuniting in person in 2021.
---
Presenters
For those of you who previously submitted to present at INFOCUS in August, the Customer Learning team will soon be in touch to discuss options for October. For others interested in presenting at the new October event, the call for presentations will open in mid-July and we hope to hear from you!
---
Sponsors
Partners with existing INFOCUS contracts will be contacted directly by the Vendor Relations team to discuss digital opportunities at the October event. For others interested in participating in our virtual demogrounds or other sponsorship opportunities, please contact [email protected].
We look forward to seeing you online in October!
"We were able to find out from other JD Edwards businesses how they approached common challenges, see where we are ahead of the community, and where we can/need to use our technology better."
"This is a great conference for power users to learn how to use JD Edwards efficiently and to meet other customers to bounce ideas off of later on."
"The smaller conference allows in-depth conversations about relevant topics without being overwhelmed by the sales noise of larger conferences."
Contact us
Registration
Presenters
Exhibitors & Sponsors