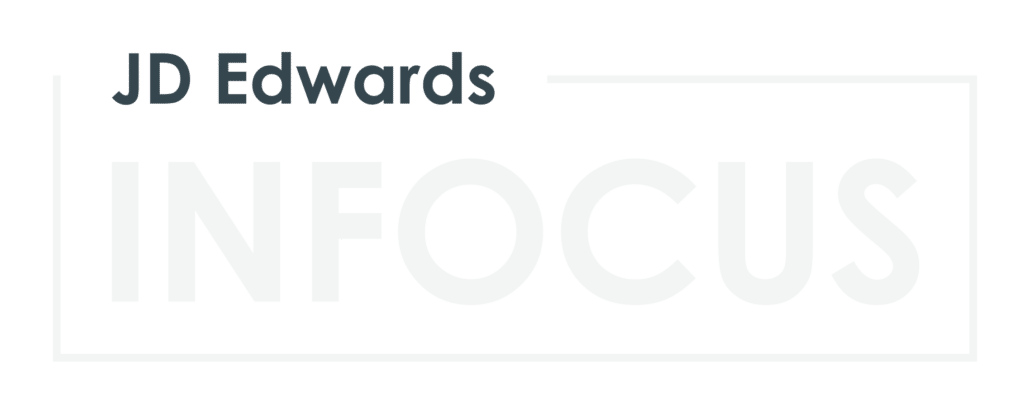 October 19 - October 22, 2020
The deep dive virtual conference exclusively for JD Edwards users.
INFOCUS 20
It's a wrap!
Thank you for joining us at INFOCUS 20!
1701 registrants
4 jam-packed days
130+ sessions
38 exhibitors
Countless networking opportunities
Invaluable JD Edwards education
Session recordings will remain available on the INFOCUS event site until November 6, 2020. After this date, recordings and slide decks will become available on the Quest site for our Professional and Corporate members.
Save the date! Quest Experience Week is coming soon. Mark your calendars for JD Edwards Day and join us Tuesday, December 8 for a FREE day of digital learning.
Not yet a member? The learning and networking continues year-round at Quest. Learn more about member benefits and see what's happening in the JD Edwards Community.
Final reminders
Session evaluations
Let us know what you thought! Submit your feedback on the sessions you attended here. Session IDs can be found in the session descriptions in the virtual event platform.
Need CPE credit?
Download the form here to claim your credit for sessions you attended live!
Have a question? Contact us at [email protected], we're here to help!
We'd also like to thank the Oracle JD Edwards product team and our event sponsors. We appreciate your support of the JD Edwards community!
Contact us
Registration
Presenters
Exhibitors & Sponsors