A note to the Commerce Pros Community
Dear Members, ​
The integration of the Commerce Pros Community into the Quest Oracle Community is now complete!
We're excited to welcome you to our new home at Quest, where you'll find your fellow members in the new Oracle CX Commerce special interest group and past Insight session recordings and other educational content already uploaded to the Quest library. ​
All members will receive a series of onboarding and welcome emails from the Quest community providing instructions for activating your new account on the Quest website.
To get the most out of your Quest member experience, follow this short checklist: ​ 
If you have questions or need help logging in, please contact the Quest Engagement Team at [email protected].
Mark your calendars as well for Quest Experience Week, Dec 7 – 11, which will include a robust agenda of virtual CX sessions. And don't forget to sign up for the Quest Cloud Community newsletter, which is expanding to include Oracle Commerce news and information.​
Stay tuned for more updates and be sure to add questoraclecommunity.org to your list of accepted email senders in order to receive your Commerce Pros updates from Quest.​
All the best,​
David Lyle, CommercePros Board of Directors
Jon Vaughn, CEO, Quest Oracle Community
---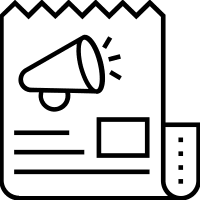 Read the press release:
CommercePros to Join Quest Oracle Community
---
Quest is your community.


This is where users help users. Members connect. Oracle Commerce leaders answer questions. Product experts share their knowledge. Special interest groups dive deep into hot topics. It's all here for you.
Ready to go? Use this handy new member checklist to get the most out of your Quest experience.
---
Watch this quick welcome video and online community tour from the Quest community engagement team. Don't forget to mark your calendar for the next new member welcome call!
Customize your Quest web experience:
Connect with the Quest community:
Bookmark these handy quick reference links:
Say hello to your friendly Community Engagement team.


We're here to answer questions, help you with event registration and make introductions to other users – feel free to reach out to us anytime!