Why join Quest?
We help you learn.
We offer:
Oracle Q&A sessions
In-person events & conferences
Digital events & conferences
Blogs & white papers
Special interest groups
Digital forums
We develop your team.
We help your organization:
Build skills
Expand knowledge
Increase efficiency
Improve user experience
Plan for the future
We connect you.
We give you access to:
Expert product users
Oracle strategy and product development teams
Experienced solutions providers
Quest connects you to five active user communities:
Quest is trusted by users from: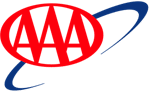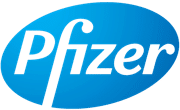 BLUEPRINT 4D
June 6 - 9, 2022
The global Oracle customer event
Make plans to join us for BLUEPRINT 4D, taking place in Las Vegas and online June 6 – 9th, 2022. This global Oracle customer event is your chance to get the updates and practical hands-on learning for JD Edwards, PeopleSoft, Oracle Cloud apps, Oracle Database & Technology and Oracle Commerce!
Cloud Applications Week
August 29 - September 2, 2022
FREE digital learning for all stages of your Oracle Cloud Apps journey.
It's all Cloud Apps, all week! Join Quest for a week of FREE Cloud Applications learning covering HCM, ERP, CX, EPM and SCM Cloud. Whether you're deep into implementation or still considering a move to the cloud, Oracle Cloud experts will be on hand to answer questions, share insights and help move your technology roadmap forward.
Database & Technology Week
September 12 - 16, 2022
FREE digital learning for the Oracle Database & Technology Community.
This FREE digital event dives deep into current Database & Technology challenges, strategies for best practice, and real-life applications covering hot topics like Infrastructure Technology, Security, Machine Learning & AI, Emerging Tech, System Architecture, and Digital Assistants.
There's something in Quest for everyone. Technical and functional and strategic. Quest helps us get the most that we can from the Oracle products we purchase.
Kevin Touchette
Director, Enterprise Applications at Washington Corporations
Join for free
Become part of the community. A Quest membership gives you access to:
Four product communities: JD Edwards, Oracle Cloud Apps, PeopleSoft and Database & Technology
Several Quest-hosted Oracle user conferences: BLUEPRINT 4D, RECONNECT, and INFOCUS
A packed calendar of digital events featuring Oracle product leaders and industry innovators sharing roadmap insights, best practices, case studies and practical deep dive learning
A regular schedule of webinars highlighting impactful customer stories, tips & tricks and hands-on learning
News & updates via several popular blogs and 4 product-specific newsletters
A robust content library, organized by product, that includes in-depth white papers, customer stories, how-to videos, training presentations and webinar recordings
A host of special interest groups focused on industry verticals, hot topics and regional/country communities
Active forums where users can post questions or answer another user's query
Access to the solution provider directory that allows you to find Oracle product solution and service providers who can help you improve your business
A friendly community of Oracle users who are committed to helping each other through their Oracle journeys
---