SCM Cloud Day 2019: Future-Ready Supply Chain Management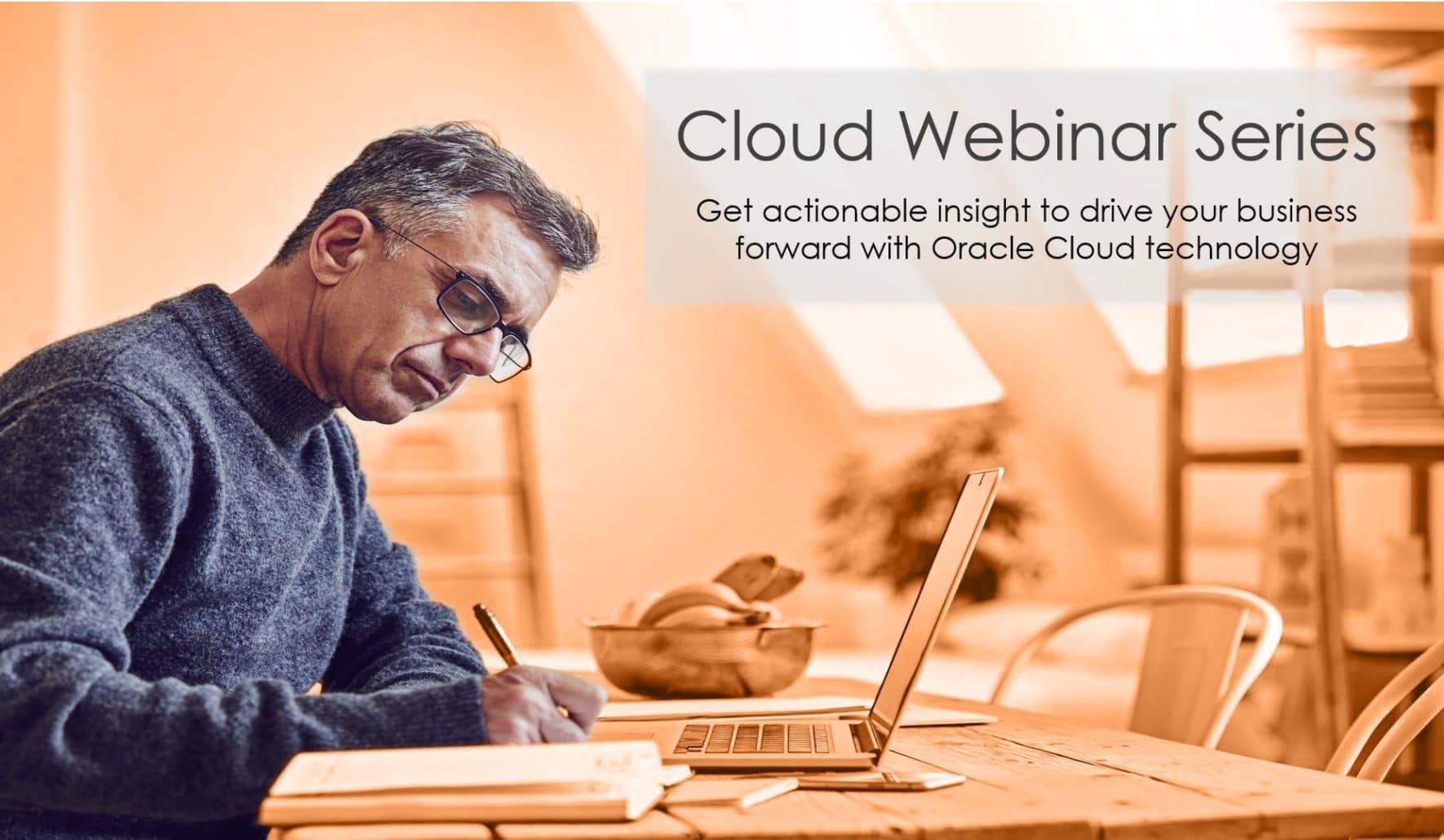 As part of Quest's 2019 Cloud Webinar Series – SCM Cloud Day, Jeff Stiles, Vice President of Supply Chain Management Product Marketing, presented on strategies for successfully modernizing business functions and processes in order to develop more future-ready supply chain management.
"I have been in this business for 30 years. I have had the opportunity to work for end-customers and vendors in the global village, and never have we seen the kind of volatility and dynamism that we have in global business and trade as we have now."

—Jeff Stiles, Vice President of Supply Chain Management Product Marketing
Every aspect of life has been impacted by the accelerated pace of change. This pace of change brings volatility, dynamism, and an unprecedented, immense complexity to the global landscape. For people doing business around the globe and working to outpace ongoing and accelerating change, this requires strategies and tools.
Outpace Change with Future-Ready Supply Chain Management
Stiles offers a four-prong approach to outpacing change:
Digitizing supply chain can drive operational improvements and result in efficiency increases of 30 percent or more.
Moving from a perpetual model for delivery to an as-a-service model of delivery is almost fundamental as so many competitive manufacturers have already adopted the platform-as-a-service model.
Shortening product development cycles makes it possible to capitalize on opportunities and to keep time with regulation changes.
Balancing supply and demand reduces inventory costs and costs of goods sold.
You need business systems that support your strategies for outpacing change. Enterprise software has proven to be a less-than-ideal system. Once enterprise software becomes highly customized, it is simultaneously fragmented. These on-premise systems are a challenging, inflexible resource for information. The maintenance costs of on-premise systems also consume a large percentage of the budget – money that could be better used for innovations.
If you suspect that your business system is not supporting your efforts to outpace change, you need to evaluate your organization's technical debt and determine how to shed this. Oracle provides built-in best practices that are configurable and adaptable with Platform as a Service (PaaS). By reconsidering your technical debt, you can be addressing significant cost savings and flexibility.
Creating A Future-Ready Supply Chain with Oracle Cloud
What can you expect from Oracle Cloud to help with future-ready supply chain, finance, and operations? Stiles pointed out three significant benefits:
Organizations can expect to optimize business operations with integrated, adaptable processes with built-in analytics, Internet of Things (IoT), machine learning, and blockchain.
Organizations can expect to outperform with intelligence through agile, enterprise-wide planning and unprecedented visibility and coordinated supply chain execution.
Organizations can expect to exceed customer expectations with connected sales, service, and supply chain capabilities that deliver perfect orders through service that is done right the first time.
Oracle Cloud is the solution to outpacing change for every area of the business – operations and supply chain, sales and marketing, human resources, and finance. Oracle Cloud has a unified data model that is powered by advanced technologies. It is secure at every level, and hundreds of optional updates are delivered on a quarterly cycle. It does require not complex upgrades, which means that businesses can adopt and adapt at their own pace.
Oracle integrates and interconnects advanced technologies into business processes, and the technologies come together as a toolkit and a pre-built solution. These advanced technologies include the Internet of Things, digital thread, machine learning, artificial intelligence, blockchain, chatbots, digital twin, and augmented reality.
Oracle Supply Chain Management (SCM) Cloud
Oracle Supply Chain Management (SCM) Cloud is built on a unified platform that leverages a single data model. Oracle SCM Cloud is made up of many product areas, but five of the major areas include:
Product Lifecycle Management
Procurement
Logistics
Supply Chain Planning
Manufacturing
The capabilities within these areas work together to form an end-to-end process that makes it possible to optimize business processes, outperform with intelligence, and exceed customer expectations.
Stiles sketched the process, and how it accelerates with Oracle Cloud, from idea to commercialization. The benefits include a 20 percent reduction in time-to-market and a 25 percent reduction in data quality issues. The process unifies product information across systems and configures it for each site, market, and country. It also establishes a digital thread that monitors feedback in real-time and assists in faster decision making. It accelerates innovation and product development processes while maintaining quality to increase return on investment.
Stiles also reviewed how Oracle Cloud streamlines planning and production stages for businesses. This includes orchestration, inventory and costing, and manufacturing and quality. Businesses can take advantage of one data model tailored by industry to increase planning and production efficiency.  The expected reduction in scrap and rework is 20 to 50 percent. The expected increase in forecast accuracy is 30 to 50 percent. The expected increase in one-time delivery is 8 percent.
Oracle SCM Cloud addresses the entire procurement process – both direct and indirect procurement. The stages through which you can manage risks and lower costs include supplier management, sourcing and contracts, self-service procurement, purchasing, and payables. Streamlining purchasing helps manage risk effectively, reduce sourcing cycle times, and ensure compliant spend and cost savings by directing purchases to approved suppliers.
Oracle SCM Cloud is also a strong and popular tool for optimizing order fulfillment and exceeding customer expectations. The ability to price and configure is critical. The tool to aid the order-to-cash cycle also applies to managing transportation and global trade, inventory and receivables. Benefits include timely order fulfillment, reduction in freight expenses, and reduction in expedited shipping costs.
Oracle Cloud's predictive maintenance process enables businesses to increase uptime (in other words, very little downtime for upgrades) and reduce maintenance costs. Oracle tools can monitor and collect information from machines, analyze and predict when there will be failures, and execute or schedule repairs. This allows companies to reduce downtime and can result in a 25 percent reduction in maintenance costs. Downtime can decrease by as much as 40 percent. The predictive maintenance process drives work orders and optimizes the spare parts inventory. It is a great opportunity to eliminate costs and improve service.
Businesses can adopt Oracle Cloud at an individualized pace. Many start with a business function such as transportation management or tax reporting. Others start with supply chain planning and then move to global order processing. Once the results of the first tools are in place, businesses begin expanding their adoption of tools. Oracle has seen significant and progressive adoption by customers and today Oracle SCM Cloud has more than 2,600 customers.
For more information about how Oracle SCM Cloud helps you develop future-ready supply chain management, check out the SCM Cloud Day presentation and additional resources attached below. To access all of the session recordings from SCM Cloud Day and the rest of the series, check out the 2019 Cloud Webinar Series landing page.
Additional Resources
COLLABORATE 20 will take place April 19-23, 2020 at the Mandalay Bay Resort and Casino in Las Vegas, Nevada! Don't miss this chance to share inspiration, insights, and solutions with your peers, vendors, and the Oracle team! Register before March 6, 2020, to take advantage of Early Bird pricing.
Save the date for Quest Experience Week! This free, four-day event is jam-packed with digital education designed to provide both strategic insight and how-to-education for Oracle users of all levels. Each day is dedicated to a different product and begins with a keynote followed by afternoon breakout sessions. Join us November 12-15, 2019, for conference-quality education from the comfort of your desk!
Cloud Day: November 12
Database Day: November 13
PeopleSoft Day: November 14
JD Edwards Day: November 15