Start From Where You Are: Your Journey to the Cloud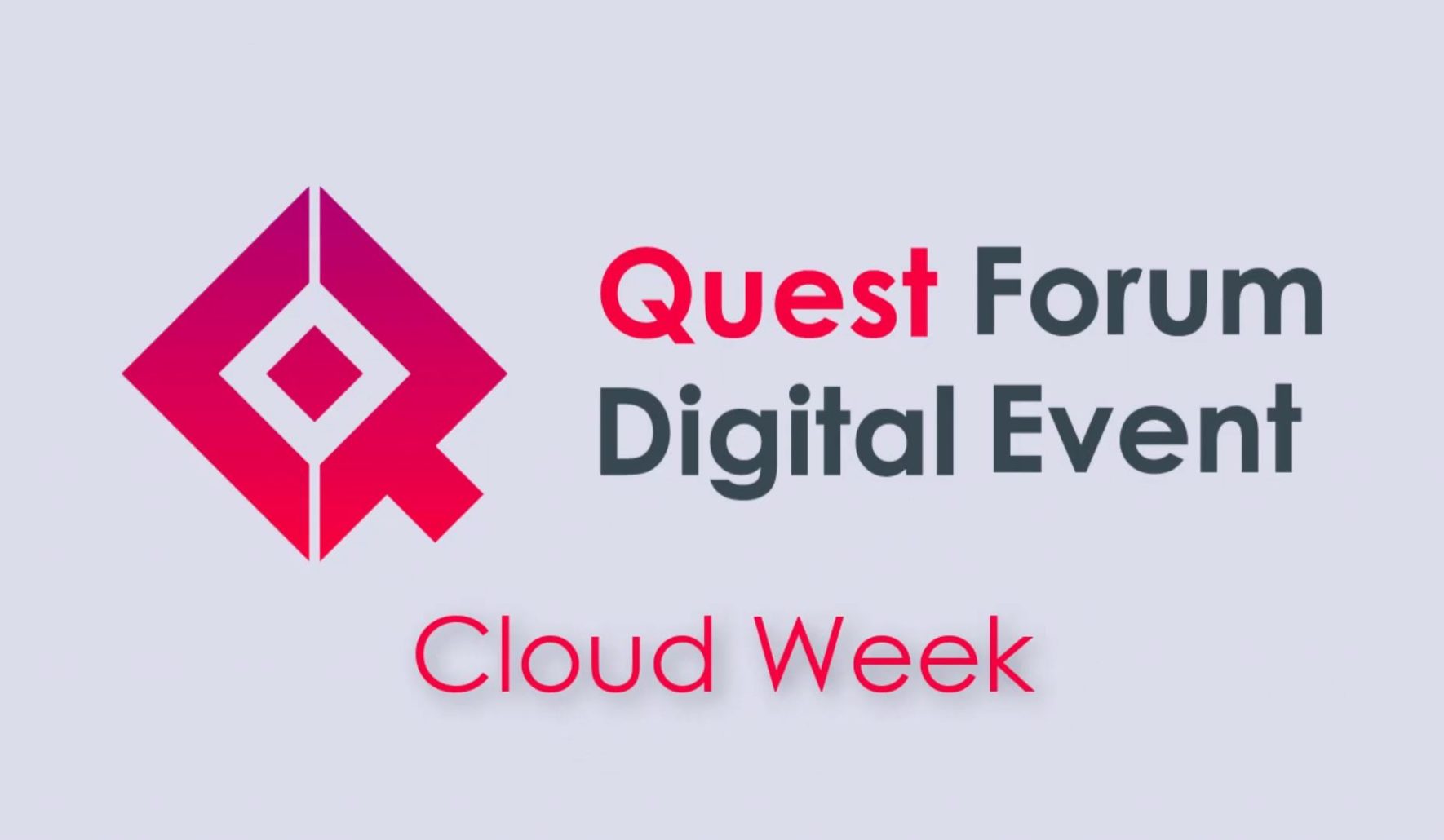 During Quest Forum Digital Event: Cloud Week, Sandra Cheevers, Senior Director of Cloud Product Marketing at Oracle, gave a presentation on how to start your journey to the cloud by starting from where you are.
The world is changing, and no industry is immune. These changes impact the way people and organizations interact with technology. To survive and evolve, businesses can't rely on legacy data centers or on-premise complexity in the cloud.
To help organizations innovate, Oracle Cloud offers:
Intelligent Applications that embed intelligence in cloud applications
Autonomous Database that extends intelligence into a self-driving database
Cloud Infrastructure that provides the foundation for AI and autonomous
On-premises Solutions with choice of deployment and future path
Paths for the Journey to the Cloud
Once a customer decides to move to Oracle Cloud, they may choose from six journeys:
Your Data Center > Optimize On-Premises > Oracle Cloud
Your Data Center > Cloud at Customer > Oracle Cloud
Your Data Center > Move & Improve Workloads
Your Data Center > Create New with Database and OCI
On-Premises > Upgrade with SAAS
New Company > Born in the Cloud
Path 1: Your Data Center > Optimize On-Premises > Oracle Cloud
For the first journey, customer benefits include:
Optimized Oracle Database Performance
Scale-out virtualization for applications
Scalable big-data capabilities
High-performance unified storage for applications and unstructured data
Optimized data protection
Path 2: Your Data Center > Cloud at Customer > Oracle Cloud
For the second journey, customers receive a complete public cloud experience delivered in their own data center behind their firewall. This subscription-based Oracle Cloud at Customer delivers:
Public Cloud Feature Set
Public Cloud Financial Model
Public Cloud Operational Model
Retained IT Control
Seamless Operations
Regarding AT&T's decision to use the Cloud at Customer option, Chief Strategy Officer John Donovan said, "We believe that the future of the network is to be data-powered, to be software-centric, and to be fast and responsive. This collaboration with Oracle accelerates our network transformation and migration to the cloud to expand efficiency, performance, and reduce cost while improving overall customer service."
Path 3: Your Data Center > Move & Improve Workloads
For the third journey, which involves moving and improving, OCI allows customers to:
Migrate and deploy workloads; auto-migration
Bring app dev platforms & containers
Run high performance, cloud native & ML-apps
Access multiple layers of protection, attack detection
Specific OCI capabilities include:
Compute – Supports AI, traditional, and HPC workloads
Networking – Predictable, low latency, isolation, and availability
Storage – High-performance local, block, and object storage
Edge Services, Security – DNS, DDoS protection, secure sensitive data, mitigate breaches
Cloud Native Services – Open source frameworks, containers, and serverless platform
Path 4: Your Data Center > Create New with Database and OCI
For the fourth journey—building new with database and OCI—there are unique advantages including powerful analytics, advanced compute and storage, and domain and industry apps. Oracle Autonomous Database offers a new category of cloud services with automation based on machine learning. Major characteristics are as follows:
Self-driving – automatically provision, secure, monitor, backup, recover, tune and upgrade
Self-securing – automatically apply security patches with no downtime
Self-repairing – maximize availability; downtime < 2.5 min/mon for planned and unplanned
Path 5: On-Premises > Upgrade with SAAS
For the fifth journey to the cloud, customers may move their entire organization to Oracle's SAAS applications. This option includes:
Integrated suite spanning every category
Empowerment, personalization for all channels
Improved operational efficiency
Ease in turning insights to action
AI-based intelligence for automated outcomes
Path 6: New Company > Born in the Cloud
For the last journey, a start-up company can be born in the cloud, where they may begin running on day one. There's no need to purchase machinery or infrastructure.
Conclusion
No matter which pathway a customer chooses, the journey ultimately leads to:
A complete integrated stack with intelligent solutions at every layer—enabling tomorrow, today
Embedded intelligence in Oracle apps and cloud services
Extended intelligence in Oracle platform for anyone to build on
A foundation for AI and autonomous
To learn more, check out Cheevers' Cloud Week presentation and additional resources attached below.