May 8 - May 11, 2023
Hilton Anatole in Dallas, Texas
The global Oracle customer event
Can't make it to BLUEPRINT 4D? Keep your team in the loop at the Virtual Replay Event.  Registration opens May 12. Learn more
BLUEPRINT 4D Executive Forum
May 8 – 9, 2023
---
Benchmark, strategize and lead
Connect with other Oracle customer leaders for insights, education and networking.
Freshly redesigned for 2023 and open to executive attendees by reservation only, this two-day program offers Oracle customers the opportunity to connect, benchmark and strategize with other tech and industry leaders across industry and product. Attendees may also participate in a variety of topical executive level sessions offered Monday – Thursday in the BLUEPRINT 4D general agenda. The Executive Forum is hosted by Ken Piddington, CIO of US Silica and member of the Quest Board of Directors.
What you'll learn
This year's program is designed to help IT leaders better position their organizations, increase their business impact and evaluate current business satisfaction with the IT organization.
The reservation-only Executive Forum agenda includes:
Attendees will benefit from:
New ideas or validation of current thinking for how to drive value through technology and leadership for their organization 
Practical leadership guidance and a better understanding of how to ensure technology initiative alignment with corporate strategies and goals, anticipate strategic needs and uncover opportunities and risks for the business 
Data-based benchmarking of industry trends and strategies
Opportunities to extend their professional networks by connecting with other IT executives across industries
Note: Interested parties may add this program to their BLUEPRINT 4D individual registration by selecting the Executive Forum option in the "Additional Functions" section of the registration flow.
Who should attend?
Executive level networking, insights and information.
The BLUEPRINT 4D Executive Forum is designed for industry executives to exchange insights and experiences, strategize collectively on hot topics facing their industries and organizations, benchmark on key initiatives like technology roadmap plans, Cloud apps or running JD Edwards or PeopleSoft on OCI and further extend their executive networks.
Open to Senior Director level and above by advance registration only. Requires BLUEPRINT 4D individual conference registration. Additional $275 program fee applies.
Benchmark. Strategize. Lead.
The program includes:
Opening session presentation & discussion with Info-Tech Research Group on industry trends, emerging technologies and benchmarking data
IT Satisfaction: a Critical Metric and Tool for Technology Leaders
Day 2 General Session:
IT Organizations on the Offensive: Anticipating Opportunity, presented by Dan Roberts, Ouellette & Associates
Private product update sessions and Q&A with the JD Edwards and PeopleSoft product executive teams

JD Edwards:
Gary Grieshaber & Paul Houtkooper
PeopleSoft:
Paco Aubrejuan & Rebekah Jackson

A Move to Cloud discussion hosted by the Oracle Cloud consulting team.
Invitation-only executive networking luncheon, featuring facilitated roundtable discussions on hot topics such as staff recruitment & retention, remote worker, DEI and other current executive interest areas.
Closing Session:
What in IT Matters? Real Talk with Real World Experience
Informal networking breaks
Exclusive evening cocktail reception
Questions about the Executive Forum program? Contact us at [email protected].
Guest Speakers
Ken Piddington
Vice President & CIO, US Silica and Treasurer, Quest Board of Directors
Host, 2023 Executive Forum
As a transformational, business Technology Executive, Ken creates a strategic vision, positions to scale, and drives initiatives that enable high business growth. A strategist who builds deep trust within IT organizations, fostering collaborative environment focused on innovation and continuous improvement.
Ken is a change agent and CEO partner experienced in all business cycles, including high growth, business transformation, and M&A integration, with an entrepreneurial spirit. He leverages emerging technology across multi-industry verticals and consulting to accelerate profits.
As an award-winning thought leader, respected for game changing contributions and passion for talent development and customer satisfaction, Ken was the obvious choice to help Quest build this year's Executive Forum program and serve as host to this high-powered program.
Dan Roberts
CEO of Ouellette & Associates Consulting, Inc. and host of the Tech Whisperers Podcast
Considered one of the best-connected thought leaders in the CxO space, Dan Roberts has a passion for connecting leaders to learn and benefit from one another's experiences. Each year, he works and meets with more than 1,000 CxOs and IT leaders across the globe with the goal of helping IT show up different and increase their value, impact and relevance.
As the CEO of Ouellette & Associates Consulting, Inc. (O&A), Dan leads the firm that has been known since 1984 for "Developing the Human Side of Technology." His team has helped more than 3,500 IT organizations build a world class culture, a high-performing workforce and a differentiated talent brand.
Dan is the host of the Tech Whisperers Podcast and writes The CIO Whisperer blog for CIO.com. These platforms feature the leadership philosophies and teachings of the best CXO leaders of our time. Through his Podcast, Dan's firm is demonstrating their Tech4Good commitments by donating more than $100,000 in scholarships to O&A's TechLX leadership development program, helping non-profits to develop their future ready IT leaders.
A keynote speaker and panel moderator at numerous industry conferences and corporate events, Dan is an author and contributing author of numerous books. His two latest, Unleashing the Power of IT and Confessions of a Successful CIO, were on Amazon's list of top-rated books for months and are being leveraged by IT leadership teams as a model for moving IT up the maturity curve.
Bryan Tutor
CIO and Executive Counselor at Info-Tech Research Group
Bryan provides strategic and pragmatic guidance to executives around the world. He helps build teams that are focused on operational excellence. Some of the largest organizations in the world look to Bryan as a coach and mentor. His focus is developing great leaders.
Bryan is an experienced business professional who has served as CIO and key leadership roles in engineering, supply chain, operations, strategic planning, and program management. He has worked with some of the largest Aerospace and Defense companies including Northrop Grumman, Boeing, Gulfstream, and Pratt & Whitney.
Bryan is recognized for his skill and success building top-notch leadership teams, ensuring transparency and trust with executive leadership, and leading M&A activities.
Bryan continues to expand his knowledge through relationships and leverages his network to ensure others are successful in their space. He is a popular conference speaker, leveraging these opportunities to expand his network of leaders and share personal experiences with the community.
Exclusive Executive Forum Sessions
Monday, May 8: Opening Session
IT Satisfaction: a Critical Metric and Tool for Technology Leaders
Presented by: Bryan Tutor, CIO and Executive Counselor at Info-Tech Research Group
Customer satisfaction is a key driver for any organization and IT is no exception.  Monitoring and measuring Business Satisfaction with IT is a key metric for all IT organizations, especially as technology leaders are being asked to do more and contribute to business transformation. 
In this session, Executive Forum attendees will learn about and discuss how to measure IT stakeholder satisfaction, demonstrate the business impact of IT constraints, deepen stakeholder relations and prioritize areas of improvement.  InfoTech Research Group (ITRG) will share benchmarks and best practices, based on thousands of datapoints collected from IT leaders across industries, providing Executive Forum participants with insights and practical, how-to guidance for application within their own organizations. 
Attendees will also receive complimentary post-event access to ITRG's CIO Business Vision diagnostic tool to help assess and improve these areas within their businesses. 
Monday, May 8: Afternoon session
Q&A with the Oracle Executive Teams
JD Edwards session:
Gary Grieshaber, Group Vice President, Applications Development at Oracle
Paul Houtkooper, Vice President, Product Development at Oracle
PeopleSoft Session:
Paco Aubrejuan, Senior Vice President, Oracle Applications Development at Oracle
Rebekah Jackson, Vice President, PeopleSoft Strategy & Product Management at Oracle
Executive Forum participants will benefit from this exclusive opportunity to sit down with the Oracle executives developing the products used by your company and employees every day in product-specific break-out sessions for JD Edwards and PeopleSoft.
Bring your questions and enjoy informal conversation with the JD Edwards and PeopleSoft executive teams. Talk about the future needs of companies like yours, hear how other companies are leveraging their Oracle investments and learn about things to consider as your build your technology roadmap.
Ask questions, get answers and leave better prepared to lead your company into the future.
Tuesday, May 9: Morning Session
IT Organizations on the Offensive: Anticipating Opportunity
Presented by: Dan Roberts, CEO of Ouellette & Associates and host of the popular TechWhisperers podcast
Today's modern-day IT organization needs to be on the offensive — moving up the Maturity Curve so we can position our companies to fight off disruption while driving transformation and disruption ourselves.  Beyond being a strategic partner to the business is the IT organization, whose culture of innovation and business acumen enable it to look around the corner and see business opportunities and risks. You're not just attending business meetings; you're calling them to discuss new ways to drive revenue, facilitated by data and technology. It is as an anticipator that one becomes a true business leader. 
In this session, attendees will learn key insights about the skill sets that define each level on the IT Maturity Curve, where many organizations get stuck on the Curve, and what you must do to advance your leadership and organization along the IT Maturity Curve.
Tuesday, May 9: Afternoon session
Executive Forum Q&A: What does it mean to move to the cloud?
Presented by: Joey Van Ness, Senior Client Partner at Oracle Consulting
Moving to the cloud is more than just a software upgrade, it's an organization-wide shift in mindset, culture, and ways of working. Are you cloud-ready? And, what exactly does that mean? Learn what it means to move to the cloud, and how you can prepare your people and your technology now. Ask us anything!
Tuesday, May 9: Closing Session
What in IT Matters? Real Talk with Real World Experience
Panel session facilitated by: Dan Roberts, CEO of Ouellette and Associates
Where are technology leaders investing their time and energy in a world of volatility, uncertainty, complexity and ambiguity (VUCA)? Learn from some of the brightest minds at the intersection of leadership and technology as they reveal what really matters most to them. Our panel of leaders will talk about grappling with prioritizing evolving technologies, to managing talent and creating an inclusive culture, to anticipating and positioning their team and company to seize opportunity. This session will deliver unfiltered insights into the biggest challenges and opportunities for IT. Leave energized, focused, and ready to get to work.
Immediately following this session, Executive Forum participants will enjoy a cocktail reception, exclusively for Executive Forum registrants, giving attendees a chance to connect with other leaders and their stories.
Executive Forum Amenities
Participants will enjoy the following:
Private executive forum meeting rooms with easy access to the full conference education areas
Reserved seating for BLUEPRINT 4D Oracle product keynotes
Meeting concierge & scheduler service for 1:1 Oracle executive meetings
Private executive lounge for meetings and quiet work – open 8:30 am – 5 pm daily
Upgraded luncheon and reception menus
Preferred consideration for partner-hosted small group executive lunch and dinner invitations
Executive gift basket ($150 value)
Agenda at-a-Glance
Monday, May 8, 2023
Executive Forum: Check-in & Coffee
Executive Forum: Opening Session 
IT Satisfaction: a Critical Metric and Tool for Technology Leaders
Oracle Product Keynotes – reserved seating 
Executive Forum: Networking Lunch 
Executive Forum: Product Updates and Q&A with Oracle Product Management
JD Edwards: Gary Grieshaber & Paul Houtkooper
PeopleSoft: Paco Aubrejuan & Rebekah Jackson
BP4D Executive Level Breakout Session
BLUEPRINT 4D Welcome Reception 
All times listed in Central Time
Tuesday, May 9, 2023
Executive Forum: Morning Session
Executive Forum Q&A: What does it mean to move to the cloud? 
Lunch – general conference activities, including Lunch & Learn live product demonstrations
BP4D Executive Level Breakout Session
BP4D Executive Level Breakout Session
Executive Forum: Closing Session 
Executive Forum: Cocktail Reception
All times listed in Central Time
Special thanks for the support from our sponsors: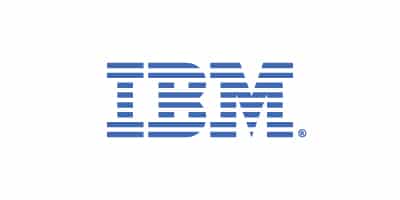 Contact us
Registration
Presenters
Exhibitors & Sponsors