Quest PeopleSoft Member Highlights - April 2022
Posted by Luke Hodges

Last updated 3/31/22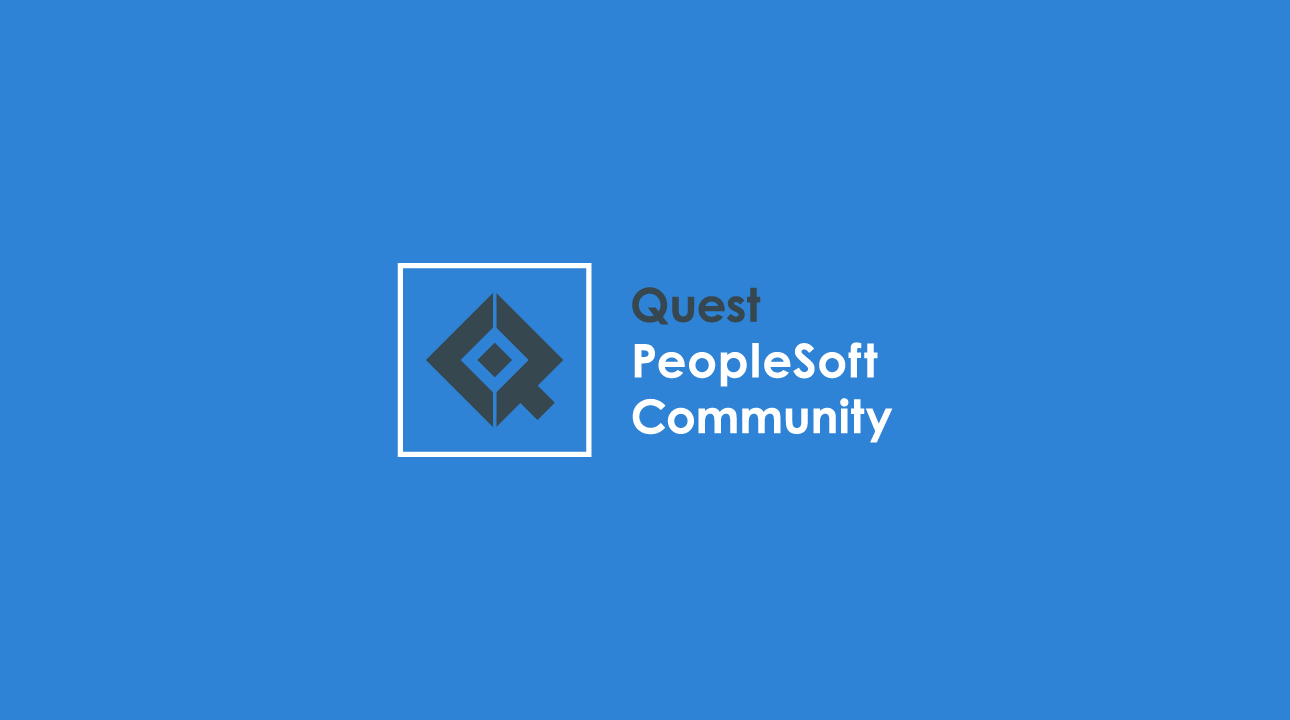 Happy April to all our Quest members! Below is some key information about your membership.
Spring 2022 Learning Series: Transformation and Modernization
The most successful teams and businesses are always poised for positive change.  Whether you're an IT or business leader looking to transform your team or organization, or an Oracle end-user looking to get caught up on the latest product capabilities, Quest's Transformation and Modernization series can help you get there.
Join us this spring for a series of FREE webinars hosted by industry thought leaders and technical experts, as they dissect some of the skills and tools needed for transformation and modernization.
The series kicks off April 14 with Chris Laping presenting "Why Vulnerable Trust is Important to Transformation."  Get more information and register for the series sessions here.
Check out our new Event Hubs!
We collected the content from each of our events and organized it to help you find the information you need.
Upcoming SIG and RUG meetings:
Save the dates: 
BLUEPRINT 4D – June 6 – 9, MGM Grand, Las Vegas, NV
Quest's calendar of events, including conferences & digital events, webinars, SIG and regional meetings, workshops, etc. can be found here.
Welcome to the new Quest Oracle Community members that joined in March! 
T. Kearney, Inc.
Australian Vintage
BAE Systems Inc
California State University
Daniels Associates Inc
Delaware Transit Corporation
Florida State College at Jacksonville
Indiana University
La-Z-Boy Incorporated
MPW Industrial Services Group, Inc.
Municipality of Chatham-Kent
North Carolina State University
Piniku Inc
SENECA COLLEGE
Southern Methodist University
The Queen's Health Systems
University of Nebraska
Volvo
Oracle Apps Unlimited Team
Are you looking for assistance or needing additional product information, roadmaps or additional license needs for your JD Edwards or PeopleSoft software? There is an Oracle Team created specifically to help you that is dedicated to supporting on-premise customers. Contact Nathalie Beaine ([email protected]) with the Oracle Apps Unlimited team for additional information.
Maximize the Quest Website – Links to tips
Please don't hesitate to reach out to any of us on the Community Engagement team at [email protected] if you need help around your Quest membership.