Quest PeopleSoft Member Highlights - May 2022
Posted by Luke Hodges

Last updated 5/02/22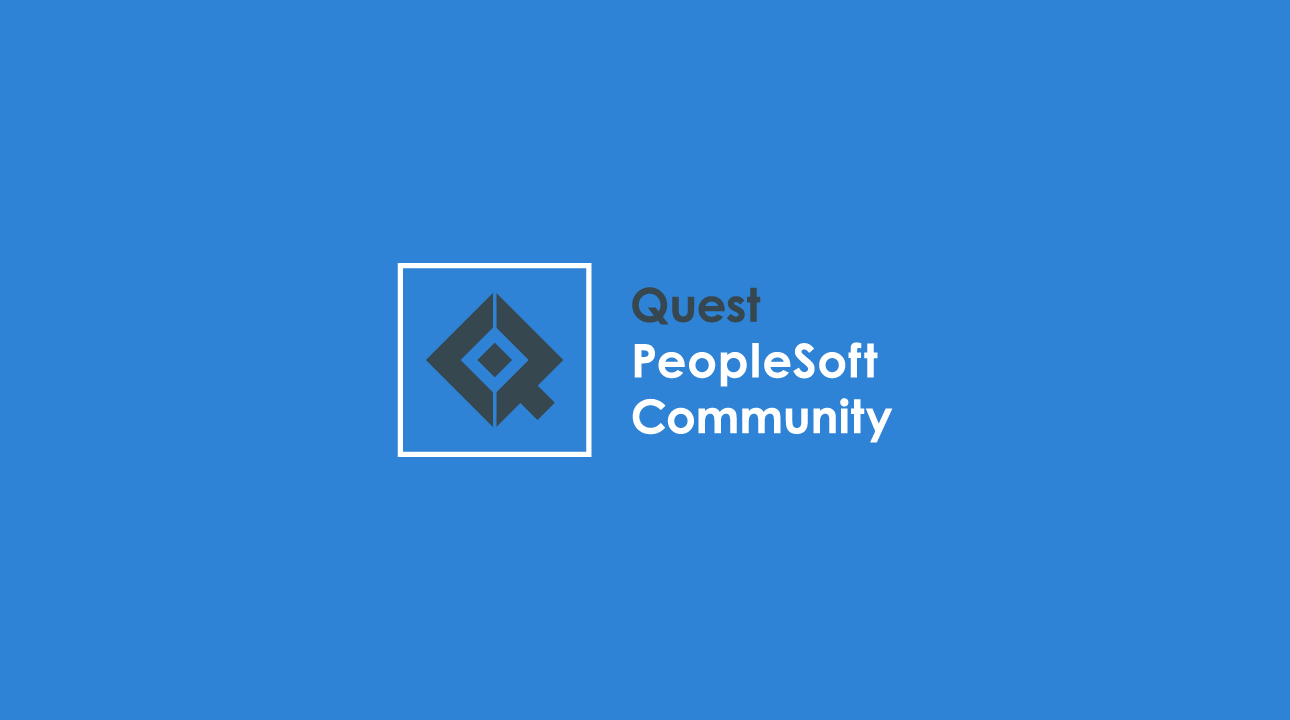 Happy May to all our Quest members! Below is some key information about your membership.
 Transformation and Modernization – Spring 2022 Learning Series
Why We Need Conflict at Work
May 12, 2022: 1:00 PM – 2:00 PM EDT
Presented by Chris Laping
Without conflict, it is extremely difficult for people to truly commit to changes that will impact their daily work. And in fact, stifling conflict when it arises increases the likelihood of destructive, back-channel sniping and leads to sub-optimal decision-making. Therefore, if we want our transformation efforts to return real benefit to the organization we serve, we must mine for productive conflict!
Join former four-time CIO and best-selling author of People Before Things, Chris Laping, in this 60-minute webinar to learn tips on how to engage others in more unfiltered discussion around important topics.
More info here.
Save the dates: 
BLUEPRINT 4D – June 6 – 9, MGM Grand, Las Vegas, NV
Quest's calendar of events, including conferences & digital events, webinars, SIG and regional meetings, workshops, etc. can be found here.
Welcome to the new Quest Oracle Community members that joined in April! 
City of Hope
Daytona State College
Department of Defense
Howard Hughes Corporation
Johnson Outdoors, Inc.
La-Z-Boy Incorporated
Textron
University Of California
Utah Informationsservice GMBH
Oracle Apps Unlimited Team
Are you looking for assistance or needing additional product information, roadmaps or additional license needs for your JD Edwards or PeopleSoft software? There is an Oracle Team created specifically to help you that is dedicated to supporting on-premise customers. Contact Nathalie Beaine ([email protected]) with the Oracle Apps Unlimited team for additional information.
Maximize the Quest Website – Links to tips
Please don't hesitate to reach out to any of us on the Community Engagement team at [email protected] if you need help around your Quest membership.